10 bars in Bangsar for your cocktail fix
Eat Drink
Bar-hopping in Bangsar is hotter than ever – here's a guide on where to discover distinctive cocktails and other pleasurable potions across this neighbourhood.
1. AD Bar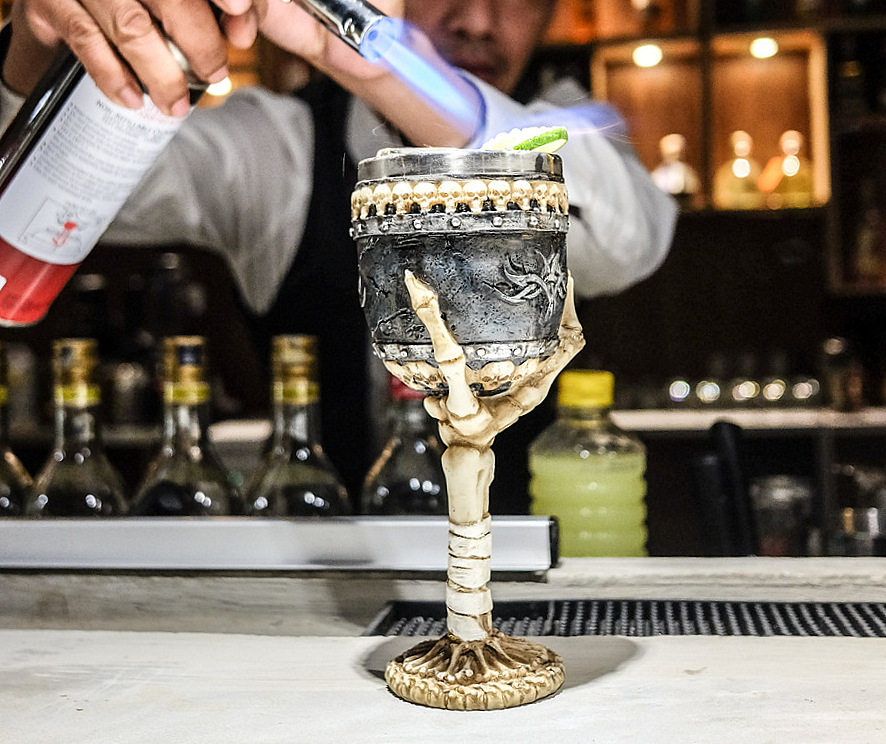 A medieval tavern in Telawi? This hidden bar strives to transport customers back to bygone centuries (specifically, the Middle Ages of AD 500 to 1500) in a strikingly crafted space filled with shadows, texture and character – an intriguing setting for an intimate evening of cool cocktails. Dare you drink from the clawed chalice of the Spicy Witch, featuring lemongrass-enchanted vodka with ginger, honey and a final magical ingredient of black pepper?
Address: 21A, First Floor, Jalan Telawi 3, 59100 Bangsar, WP Kuala Lumpur.
Read review for AD Bar.
2. Coley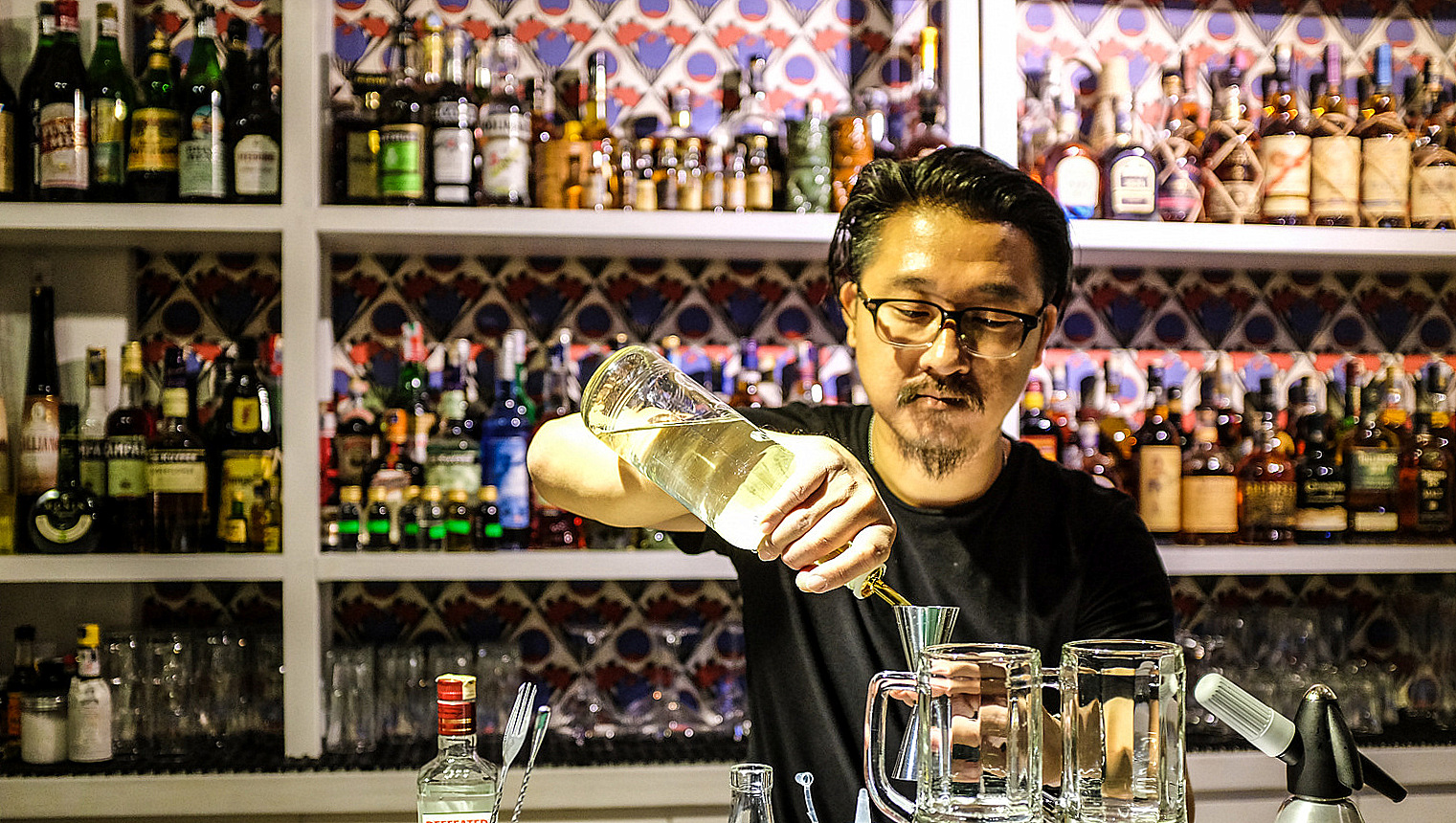 Coley is named for Ada 'Coley' Coleman, lauded as history's most famous female bartender, heading the bar of London's Savoy Hotel in the early 1900s. So of course, the cocktail to try here is Ada's signature Hanky-Panky, created a century ago, crafted with Italian Vermouth, Dry Gin and Fernet-Branca, garnished with an orange peel – a compellingly balanced drink for adults, spelling sophistication without stuffiness. Head bartender C.K.'s skilled spin on the cocktail experience involves a fuss-free environment for customers – relax and rest assured that your potions will prove potent with pleasure, propped by a few potential surprises, with no shortcuts taken on the route to satisfaction.
Address: 8 Jalan Kemuja, 59000 Bangsar, Kuala Lumpur.
Read review for Coley.
3. Case Study Bar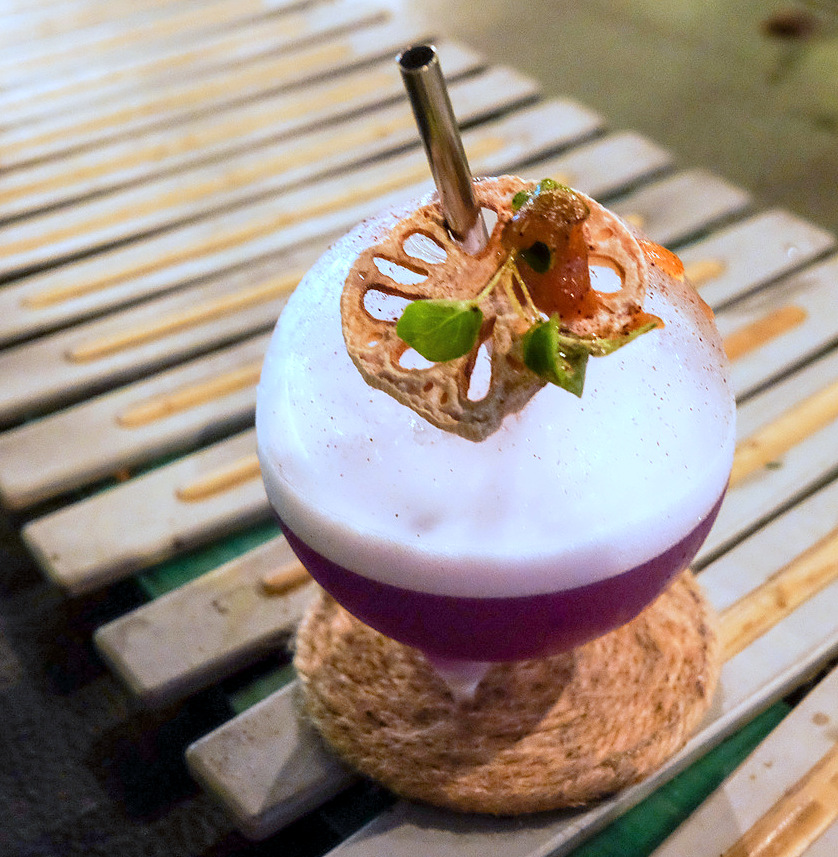 Bartenders Alvin and Joel believe in casting their net as wide as possible for their influences, going beyond purely Asian inspirations in their ingredients. But their nod to homegrown muses remains palpable – Case Study's many potted herbs, flowers and other plants are harvested for its beverages, with pickling, dehydrating and jam-making all also performed on-site. The purple-hued Terrarium is a delight, showcasing lotus root gin with sweet potato, Indian borage tincture, butterfly pea and apricot infusion
Address: 29, Jalan Riong Bangsar, 59100 Kuala Lumpur.
Read review for Case Study Bar.
4. Mantra Rooftop Bar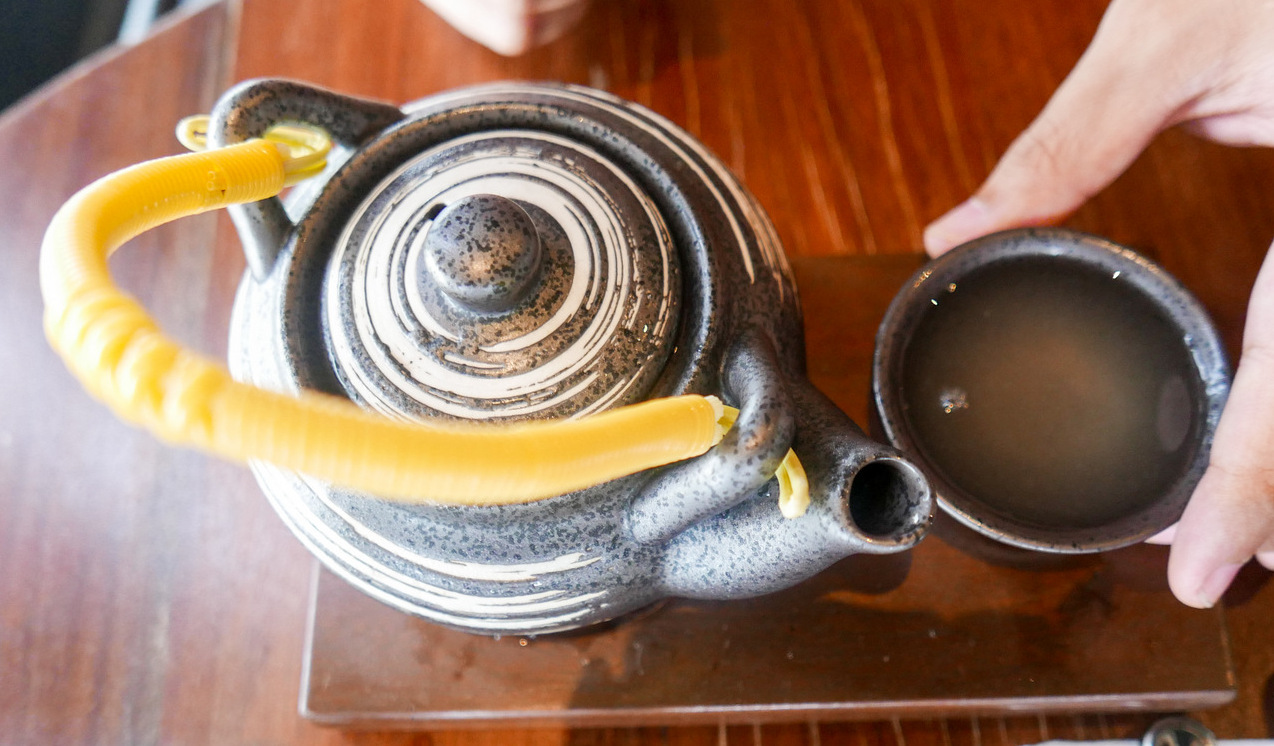 Cocktails here are of the smooth, easy-drinking variety – classics revitalised with Eastern flourishes. The Dynasty is presented in an Oriental teapot and cup, a mellow medley of Tanqueray No. 10 gin, grapefruit juice, jasmine tea and demerara sugar – a cocktail a grandmother could love.
Address: Bangsar Village II, Jalan Telawi Satu, Bangsar Baru, 59100 Kuala Lumpur.
Read review for Mantra Rooftop Bar.
5. Mercat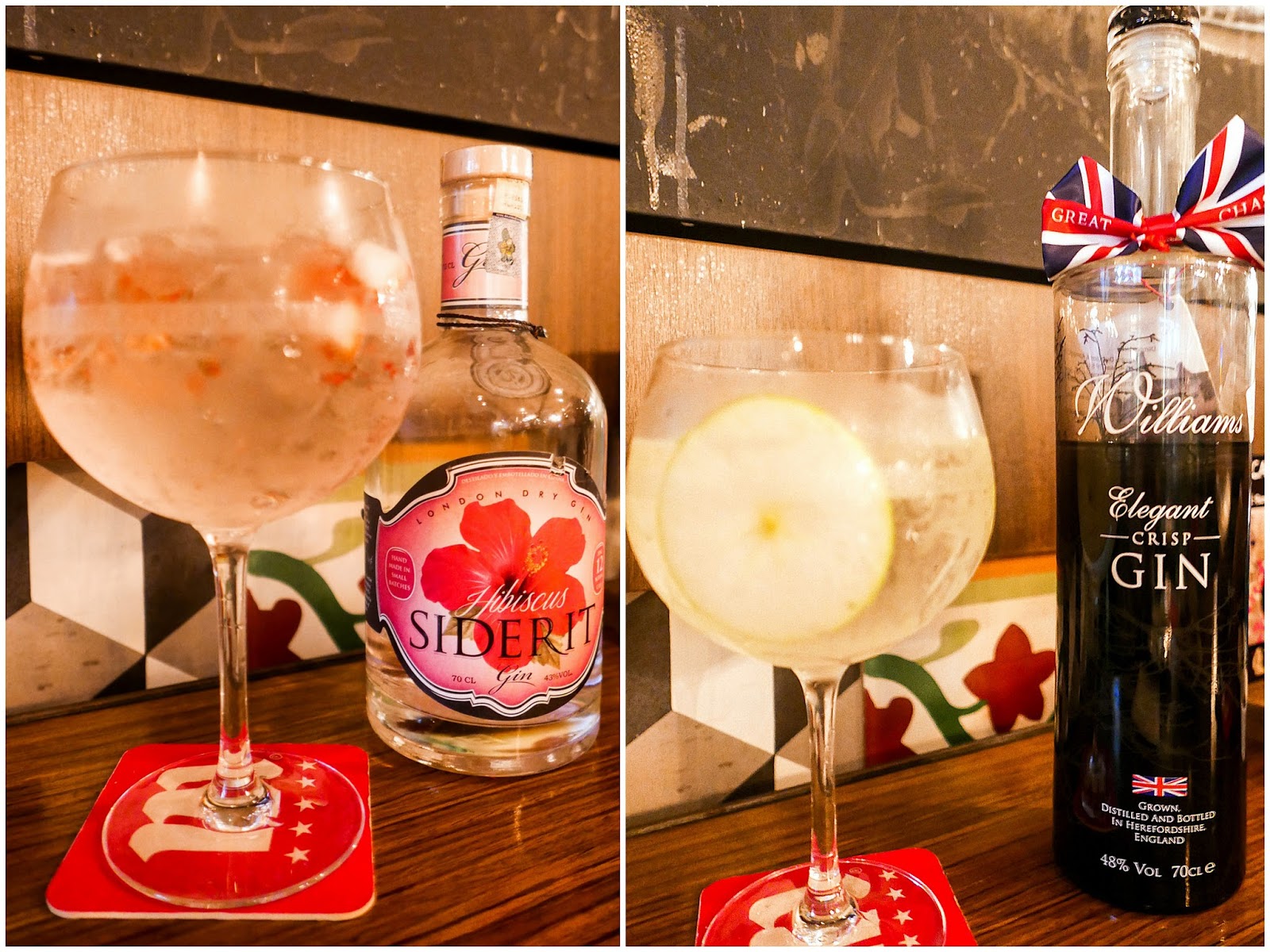 Mercat is mainly known as a restaurant but it's has also cultivated a reputation as one of the city's top purveyors of gin-and-tonics, offering multiple versions beautifully crafted with impeccable ingredients, comprising double shots of gin paired with thoughtfully chosen garnishes and slow-melting large ice cubes in balloon-shaped glasses. Choose one based on your preference of flavours, but you won't go wrong with the exhilarating Siderit Hibiscus (Spanish Siderit gin with strawberries and pink peppercorns), Williams Chase (with apple and lemon peel), Martin Millers (with lemon peel and juniper berries) or Seagram's Gin (with orange peel). And there's no lack of other lures for liquor lovers, from the purity of the oak barrel-aged Citadelle Reserve gin to the digestif goodness of the Marc de Cava Esencia Torello, distilled with grape remnants from the processing of Cava.
Address: 51 Jalan Telawi 3, 59100 Bangsar, Kuala Lumpur.
Read review for Mercat.
6. Koikeshoten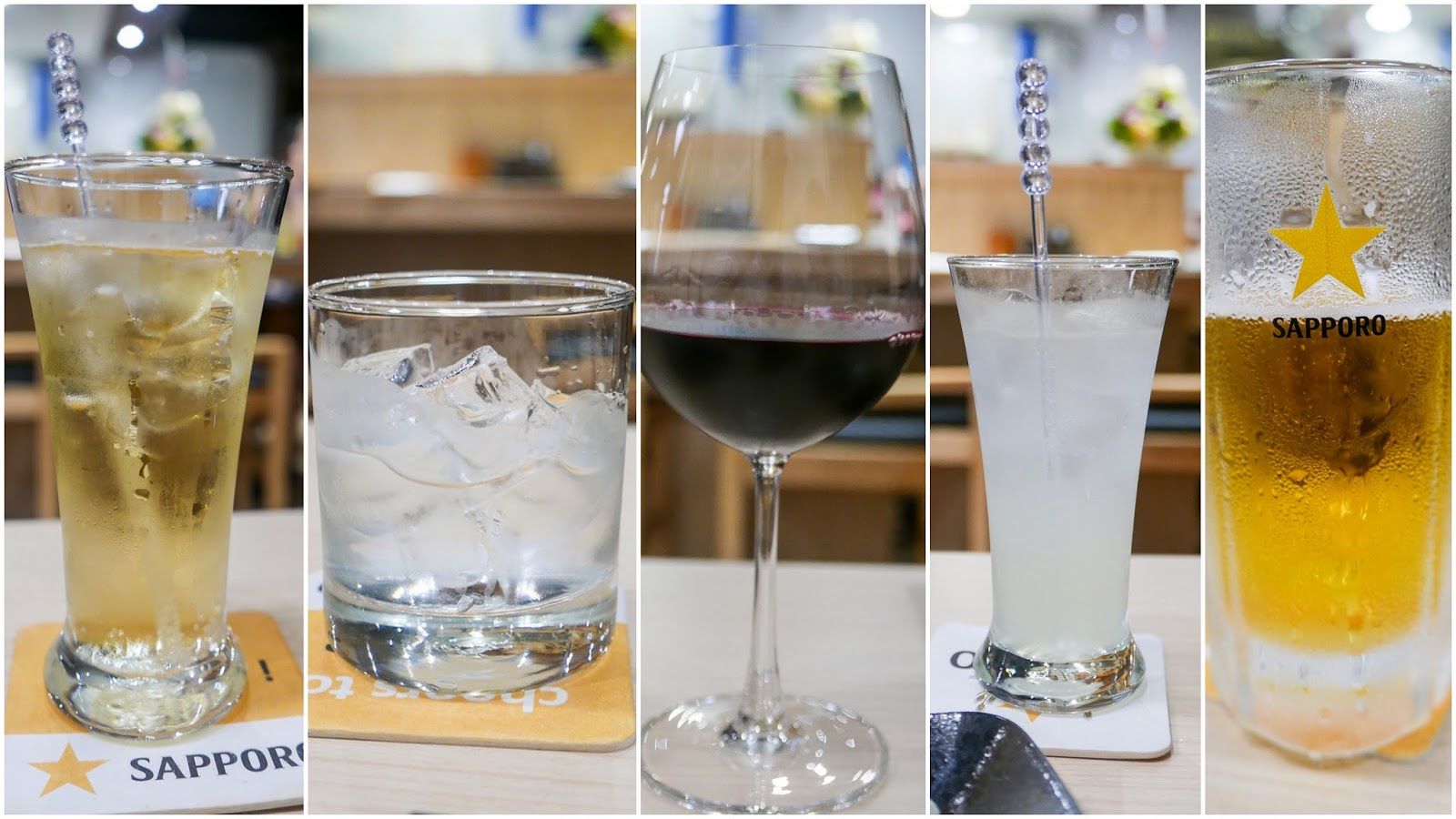 A restaurant downstairs, a bar upstairs, where you'll find not only cocktails but all the other alcohol you'll need, from whiskey and shochu to wine, sake and beer.
Address: No. 8 Jalan Telawi, Bangsar Baru, 59100 Kuala Lumpur.
Read review for Koikeshoten.
7. Upstairs Lounge
Check out this crimson-cloaked bar above Rendez-Vous restaurant – named Upstage Lounge – that regularly hosts jazz and stand-up comedy shows. It's a cosy space for chilling out in Bangsar over a top-flight curation of stand-out European potions.
Address: 100 Lorong Maarof,, Bangsar, 59000 Kuala Lumpur.
Read review for Upstairs Lounge at Rendez-Vous.
8. Mr Brooks
Bangsar Shopping Centre's top bar captivated us when it first opened with cocktails like Nan's Carrot Cake (with a cheeky nip from Grandma's secret Drambuie stash) and Fruit N Nut, a cosmo that was creamy with a distinctive pistachio after-taste.
Address: Lot T-06, Level 3, Bangsar Shopping Centre, 285 Jalan Maarof, 59000 Kuala Lumpur.
Read review for Mr Brooks.
9. Pince & Pints
There's more than lobsters to Pince & Pints – top-notch cocktails are offered in categories of sour-centric, bitter, dry and sweet – a sheer joy across the board, with ravishingly tuned flavours and fragrances. Temptations include the Klang Valley Blazer (bourbon, chilli cinnamon liquor, agave, nectar, fresh lemon, sea salt) and Highway Run Into The Midnight Sun (gin, vodka, fresh lime, cilantro, sugar).
Address: 32, Jalan Telawi 5, Bangsar, Kuala Lumpur.
Read review for Pince & Pints.
10. BarAtas
A local influence is unmistakable in cocktails like the Cendol Atas and Cold Fire ice lollies, a nostalgic childhood treat, filled here with a blend of tea and whisky. The bar itself features an eclectic mix of fun flourishes; glance at the wall and there's a mural of a little girl flying a colourful Kelantanese wau; gaze up at the ceiling and you'll notice a rusting bicycle suspended above the tables.
Address: 3-1 Jalan Telawi 2, 59100 Bangsar Baru, Kuala Lumpur.
Read review for BarAtas.

10 bars in Bangsar for your cocktail fix
Source: Eat Drink