6 modern eateries for memorable biryani in KL
Eat Drink
Biryani restaurants have been part of KL's culinary landscape for decades, but here are six relatively young eateries that also make a memorable biryani.
1. Flour at Bukit Damansara
Flour's biryani is impeccably prepared to convey soulfully nuanced flavours and moist, fluffy textures, balanced with chunks of beautifully marinated chicken. Eat it on its own or with some raita; it's one of Bukit Damansara's best bets for RM18 – this is knock-your-socks-off, no-regrets biryani.
Address: 69-71, Jalan Medan Setia 1, Plaza Damansara, Damansara Heights, 50490 Kuala Lumpur.
Read review of Flour.
2. Nadodi at Jalan Yap Kwan Seng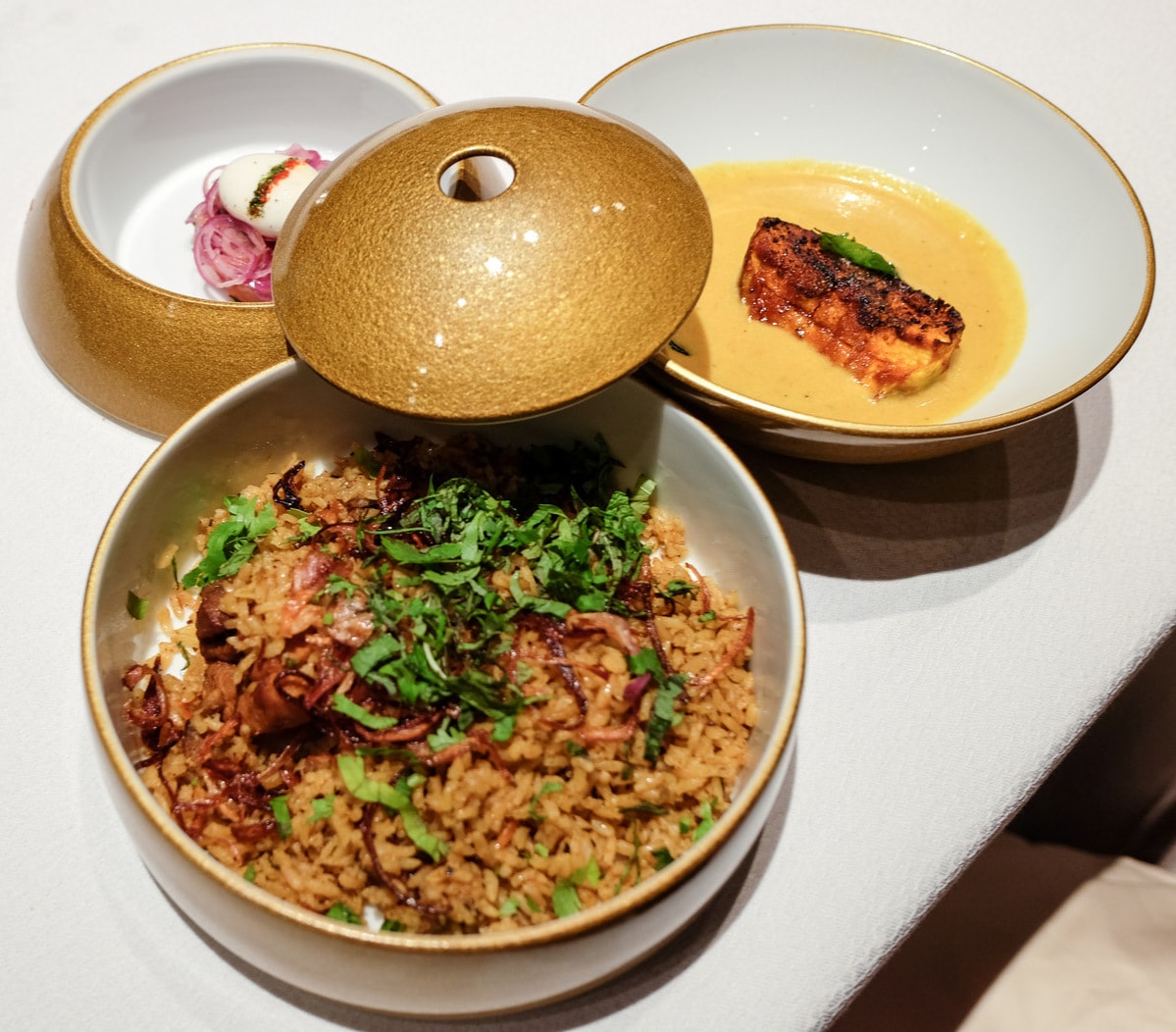 Nadodi's 21st-century biryani is constructed with Tamil Nadu-cultivated starchy short grains, yielding a texture that edges slightly toward that of risotto, served with tossed onions topped with a spheroid that bursts open with yoghurt (inspired by Bangkok's Gaggan), plus aubergine in peanut masala gravy.
Address: First Floor, The Mayang, 183, Jalan Yap Kwan Seng, 50450 Kuala Lumpur.
Read review of Nadodi.
3. Qureshi in KLGCC
Terrifically tender marinated lamb in saffron-scented, subtly spiced biryani rice is a highlight at this upmarket restaurant whose founders belong to the family of Indian Master Chef Imtiaz Qureshi, an illustrious member of a lineage of kitchen maestros who've served India's top rulers over the centuries.
Address: East Wing, Kuala Lumpur Golf & Country Club, Kuala Lumpur.
Read review of Qureshi.
4. Meat The Porkers at Solaris Dutamas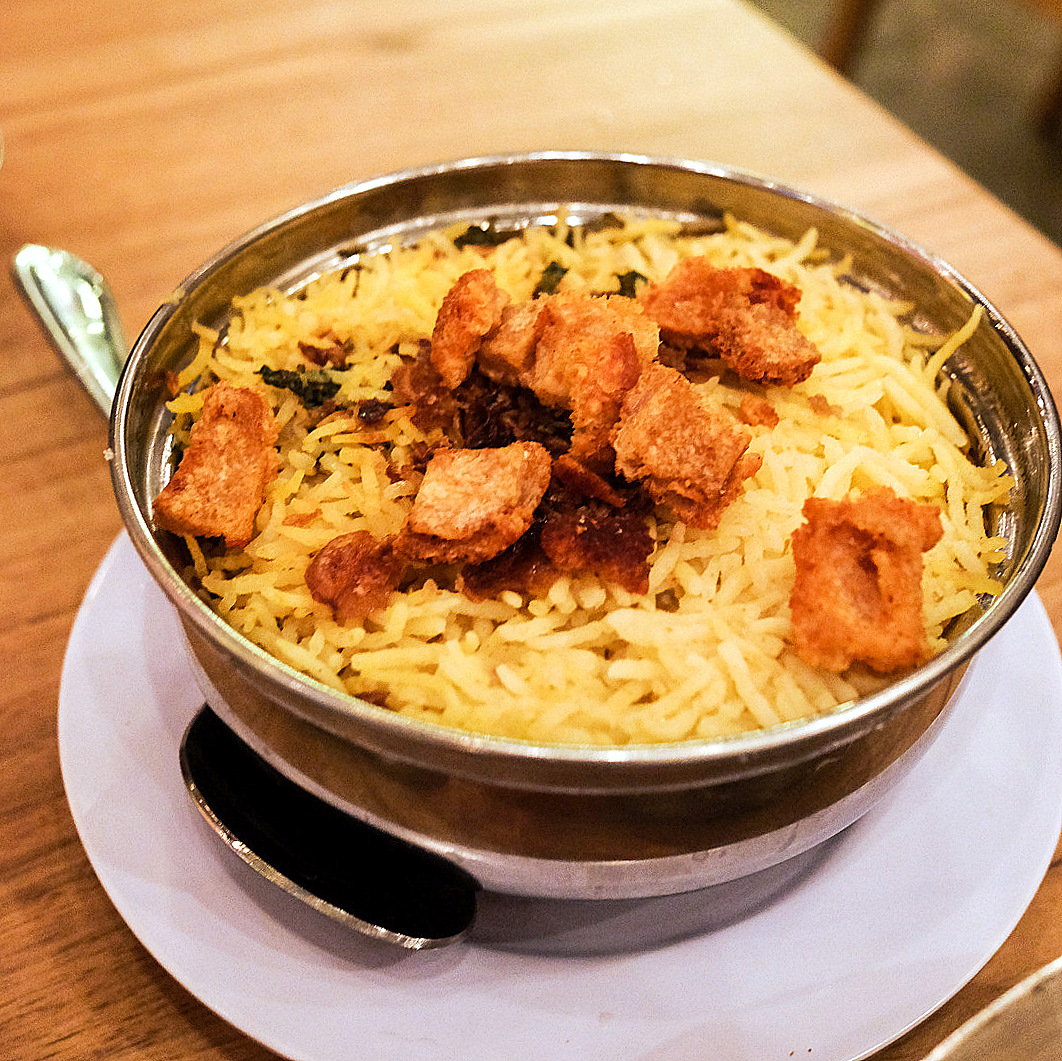 Meat The Porkers proudly professes to be the home of siew yoke biryani its flagship Hyderabadi Dum biryani boasts tender slices of roast pork belly buried in warm rice, showered with crispy crackling, served with raita and gravies. The result: A sensible juggling of grains and meat that remains faithful to the enjoyable essence of biryani while conveying an effective twist to this familiar carb-loading experience.
Address: D1-G3-5, Publika Dutamas, 1, Jalan Dutamas 1, Solaris Dutamas, 50480 Kuala Lumpur.
Read review of Meat the Porkers.
5. Indian Spices Village in Brickfields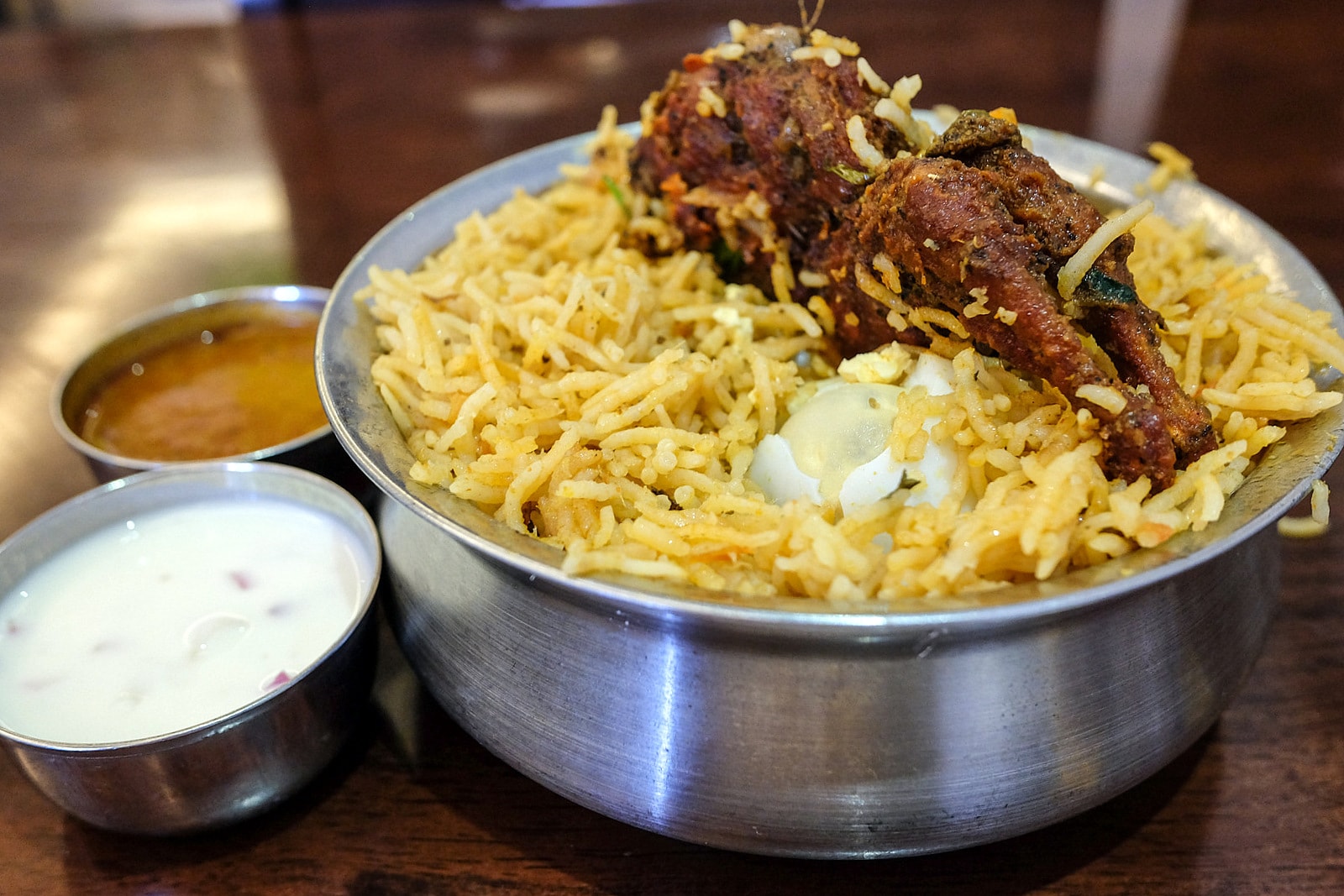 Indian Spices Village has just celebrated its one-year anniversary, ranking it among Brickfields' newer restaurants. Its quail biryani is suitable for sharing; order this with a side of fried mutton brains or liver for a potentially more adventurous experience.
Address: 204, Ground Floor, Jalan Tun Sambanthan , Little India, Brickfields, 50470 Kuala Lumpur.
Read review of Indian Spices Village.
6. Big Singh Chapati in Subang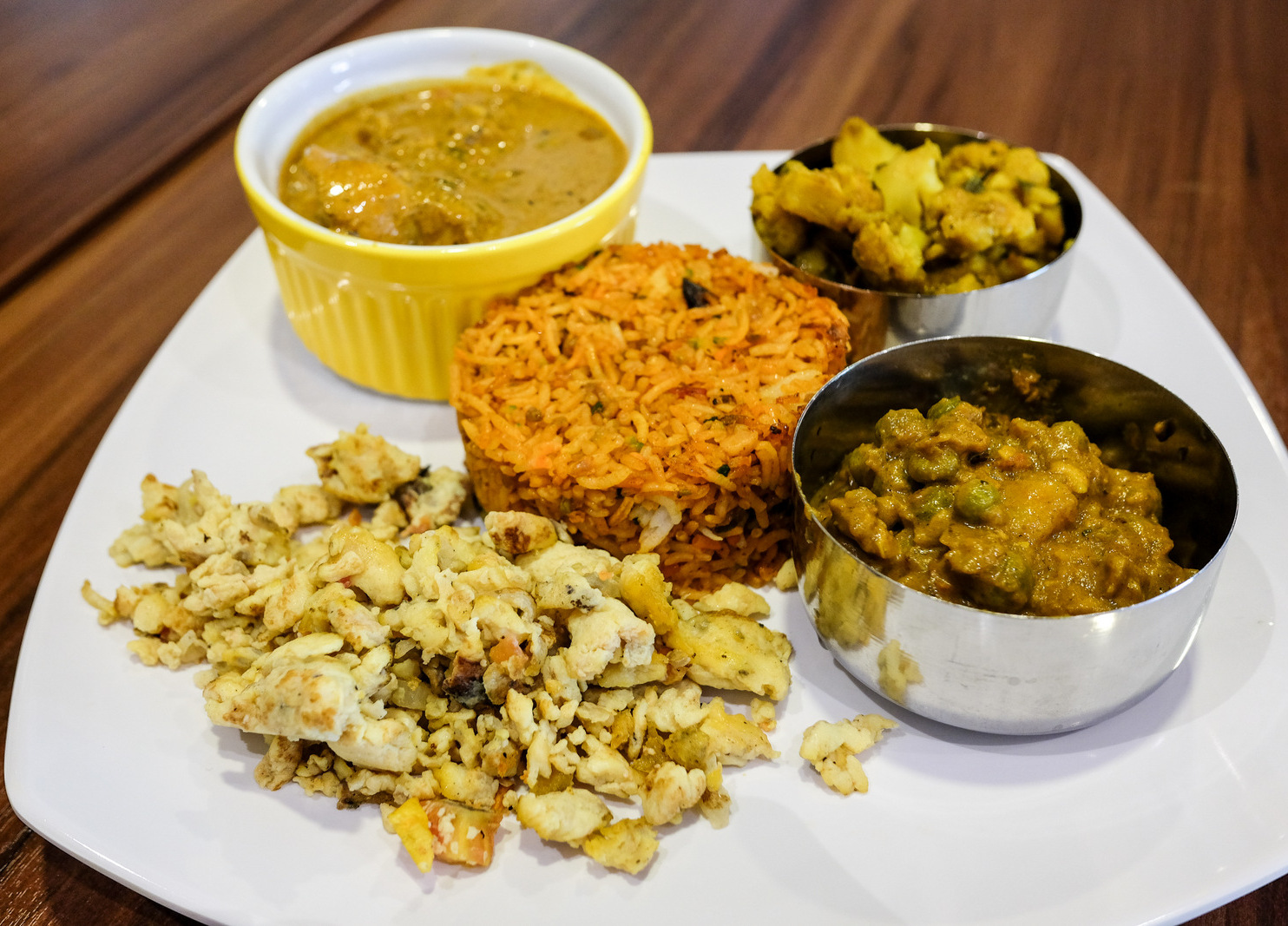 For lunch, build your own biryani platter from possibilities spread out at the open counter – moist, fragrant rice surrounded by, say, chicken masala, egg bhurji, aloo mutter (potatoes and peas) and aloo gobi (cauliflower).
Address: No.41 ss 15/5A, Subang Jaya, 47500 Petaling Jaya, Selangor.
Read review of Big Singh Chapati.

6 modern eateries for memorable biryani in KL
Source: Eat Drink