Bakar at Bangsar: Restaurant Review
Posted On February 24, 2017
Bakar at Bangsar: Restaurant Review
Eat Drink
This review is brought to you in part by Bakar.
It doesn't take long living in Malaysia to become familiar with the language of food. Even foreigners who don't speak the local lingo soon learn all about 'makan' here! So if you've travelled around the country, or even frequented mamak stalls in KL, you probably know bakar means 'grilled' – ayam bakar – grilled chicken; ikan bakar – grilled fish. And if you've sampled these foods, you soon association the very word bakar with flavour. Grilled foods just have something special about them.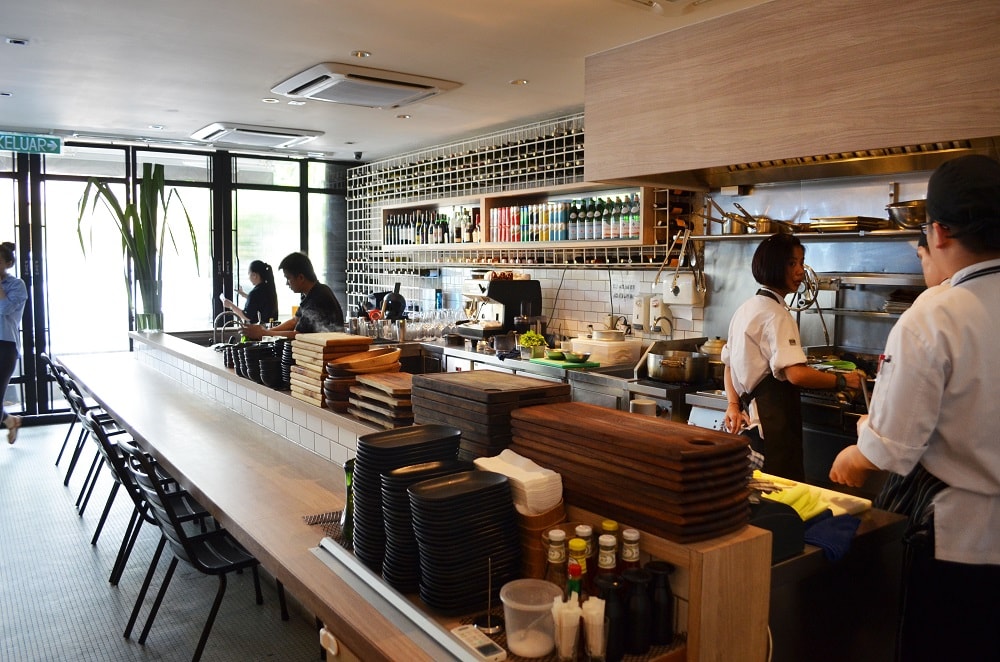 That was the driving idea behind the BIG Group's restaurant Bakar, which features modern cuisine cooked over a traditional grill flame. Their belief? A flame-licked char can be as important a flavour component as salt or pepper. After a tasty lunch at their hidden-in-plain-sight outlet in the cosy enclave of Lorong Kurau in Bangsar, we're inclined to agree.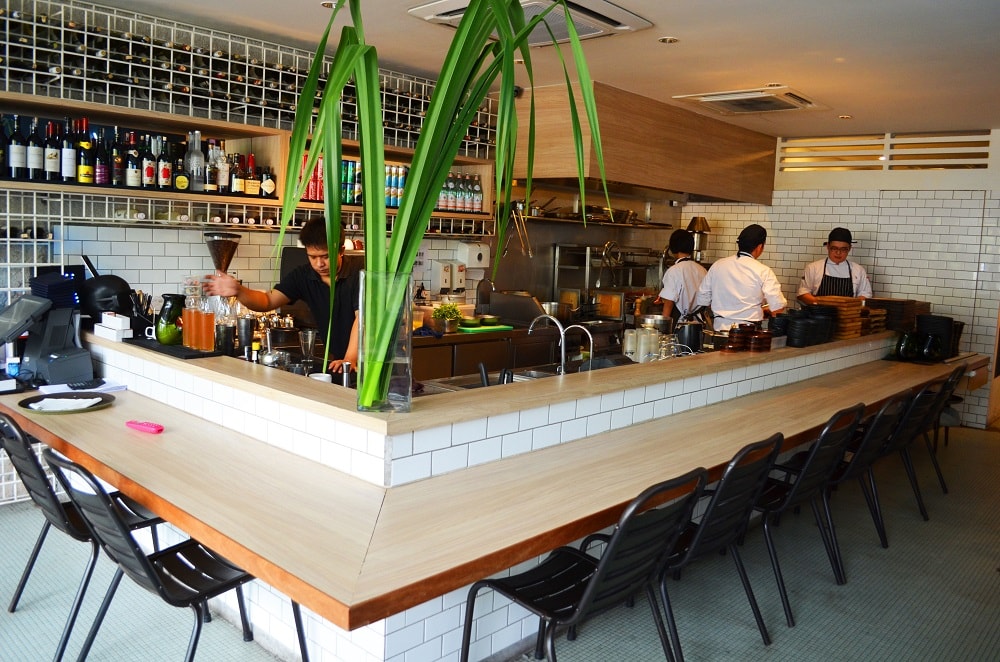 Starters
To start, you can sample grilled treats like flatbread with chive yoghurt (RM12), a succulent platter of grilled sweet corn with whipped sesame butter, lime, and coriander (RM24), or even a tasty grilled salmon trout to share, served with cucumbers and buttermilk and drizzled with dill oil (RM43). We especially enjoyed the perfectly charred corn, and could have happily eaten more.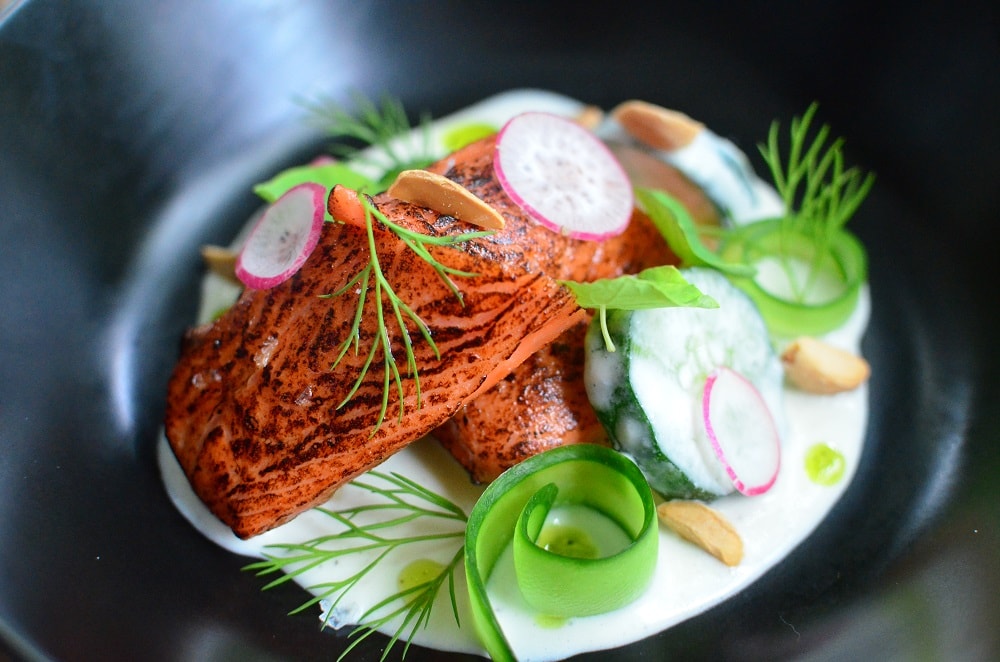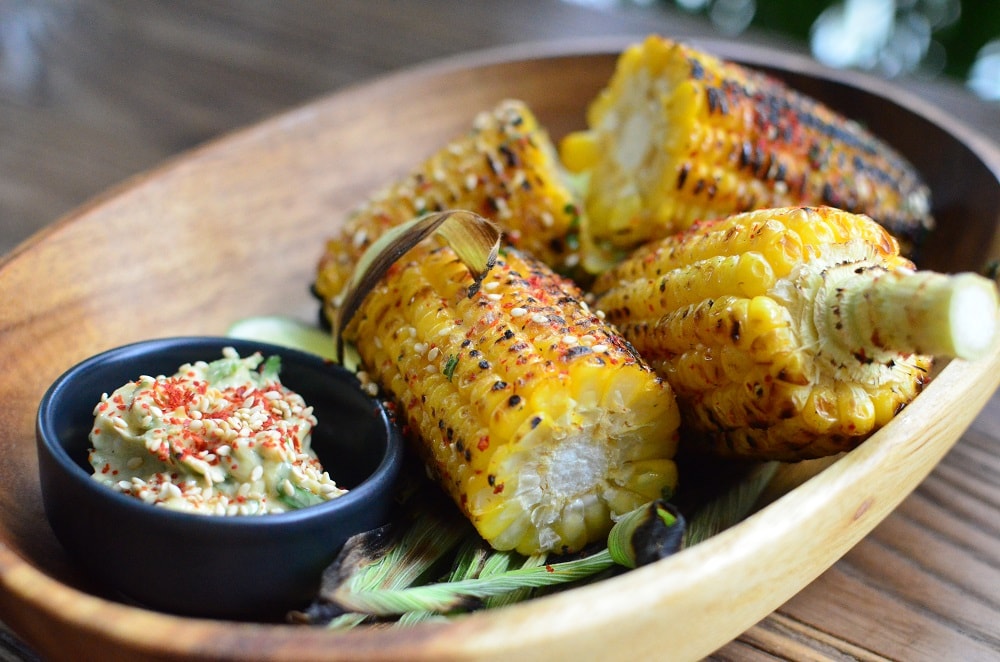 Lunch sets
Lunch sets are also available with a trio of don-style dishes leading the way, referring to the Japanese rice served with each set. Teriyaki chicken, Rajasthani duck, and salmon trout are all on offer (RM24-29) and include iced lemon tea.
Main course
Dinners, of course, are a more elaborate affair, and some of the mains are truly inspired, and find a comfortable home on Bakar's grill. Duck leg confit (RM49), spring chicken (RM52), and a Hamachi collar (RM75) are featured, with Dorper lamb ribs (RM148), suckling lamb shoulder (RM236), and a mouthwatering dry-aged bone-in sirloin (RM228) providing plenty of sustenance for even the most ravenous carnivore.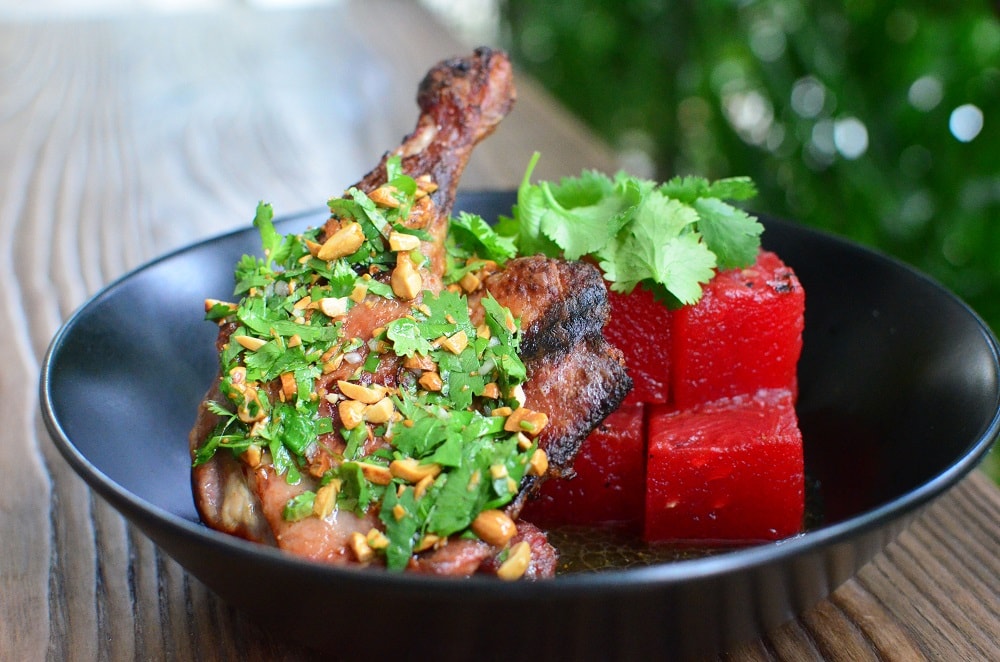 And if you're keen to really treat yourself, Bakar serves a stunning Wagyu beef striploin from Australian full-blood cattle, grilled to perfection, and boasting a marbling score of 9+ (RM148 per 100g).
The restaurant is fairly small and boasts an open-plan kitchen so you are quite close to the food prep action. With limited seating, reservations would be well-advised. Also, in a welcome twist, Bakar is happy for you to bring along your favourite bottle of wine to enjoy with your meal, and they won't even charge you a corkage fee.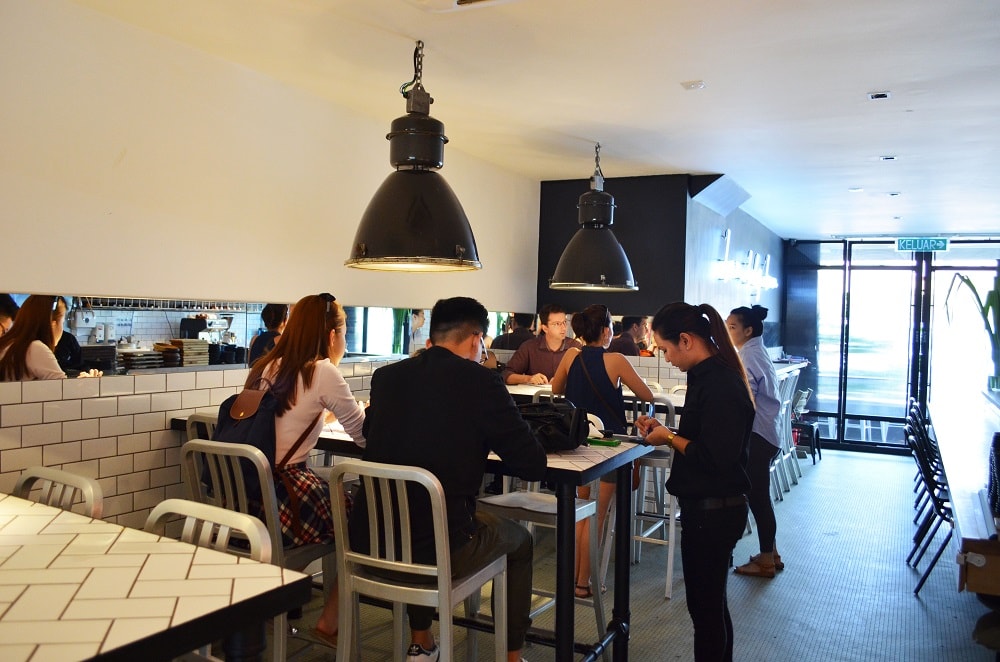 Signature dessert
The signature dessert at Bakar is a creative charcoal pavlova that's filled with chocolate mousse and raspberry sorbet, and accented by fresh berries (RM38). It's a marvellous dessert and a splendid way to finish off a meal here, but be forewarned that the charcoal will tint your mouth black briefly! We found it easy to wipe off, though, and a small price to pay for such an unusual and tasty dessert.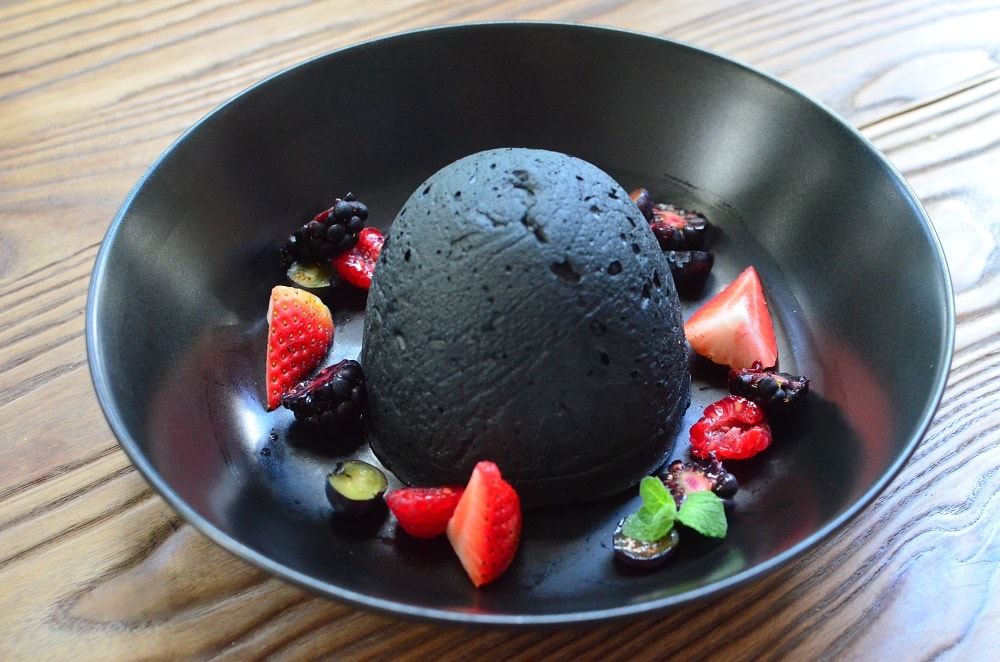 Location & Details
Address: 11B Lorong Kurau, Taman Weng Lock, Bangsar 59000, Kuala Lumpur.
Hours: 12–3pm, 6pm–12am (closed Mondays)
Tel: +603 2280 0073
For more information on Bakar, visit the Big Group website: thebiggroup.co/bakar

Bakar at Bangsar: Restaurant Review
Source: Eat Drink