DoEat: Lunch delivery review
Posted On February 20, 2017
DoEat: Lunch delivery review
Eat Drink
This review is brought to you in part by DoEat.
There's a new meal box delivery service in the game: DoEat. DoEat caters to hungry mouths in the KL and PJ area, delivering affordable meal boxes to your doorstep. Each week, DoEat releases a menu with two daily options and one option that is available throughout the week. You'll have to order by midnight of the day before. So if you'd like lunch for Tuesday, you'll have to place your order by 11.59pm on Monday.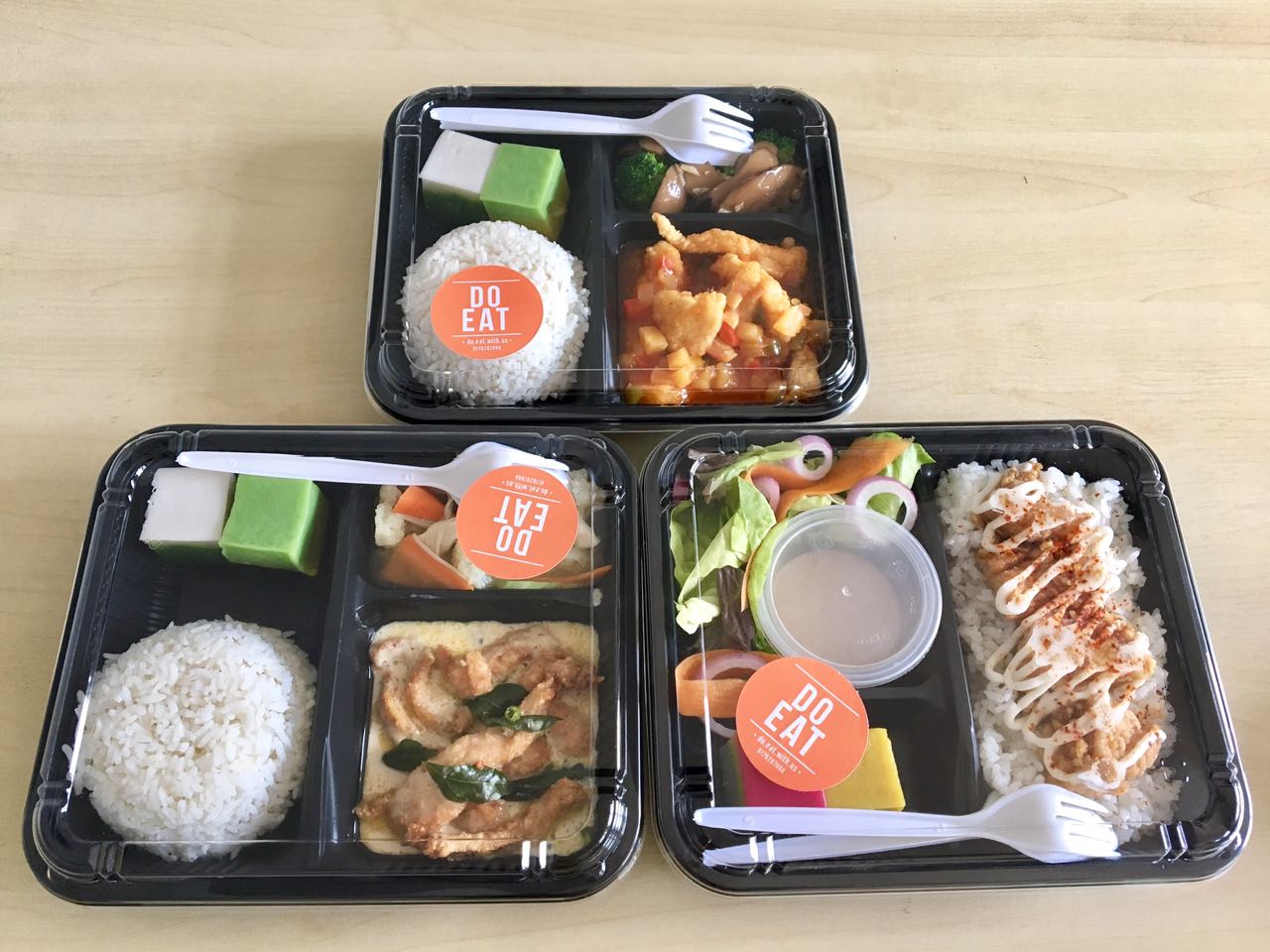 Asian inspired meals
We tried the crispy sweet and sour dory with rice, braised broccoli and shitake mushrooms (RM9) which was a little too sweet on its own, but was balanced out by the broccoli and shitake mushrooms which were heavily flavoured with oyster sauce. We also tucked into a tori karaage don with roasted sesame salad (RM11). The karaage don was crunchy and earthy from the sesame seed dressing. We also liked that the don in the kaarage don was actual Japanese rice.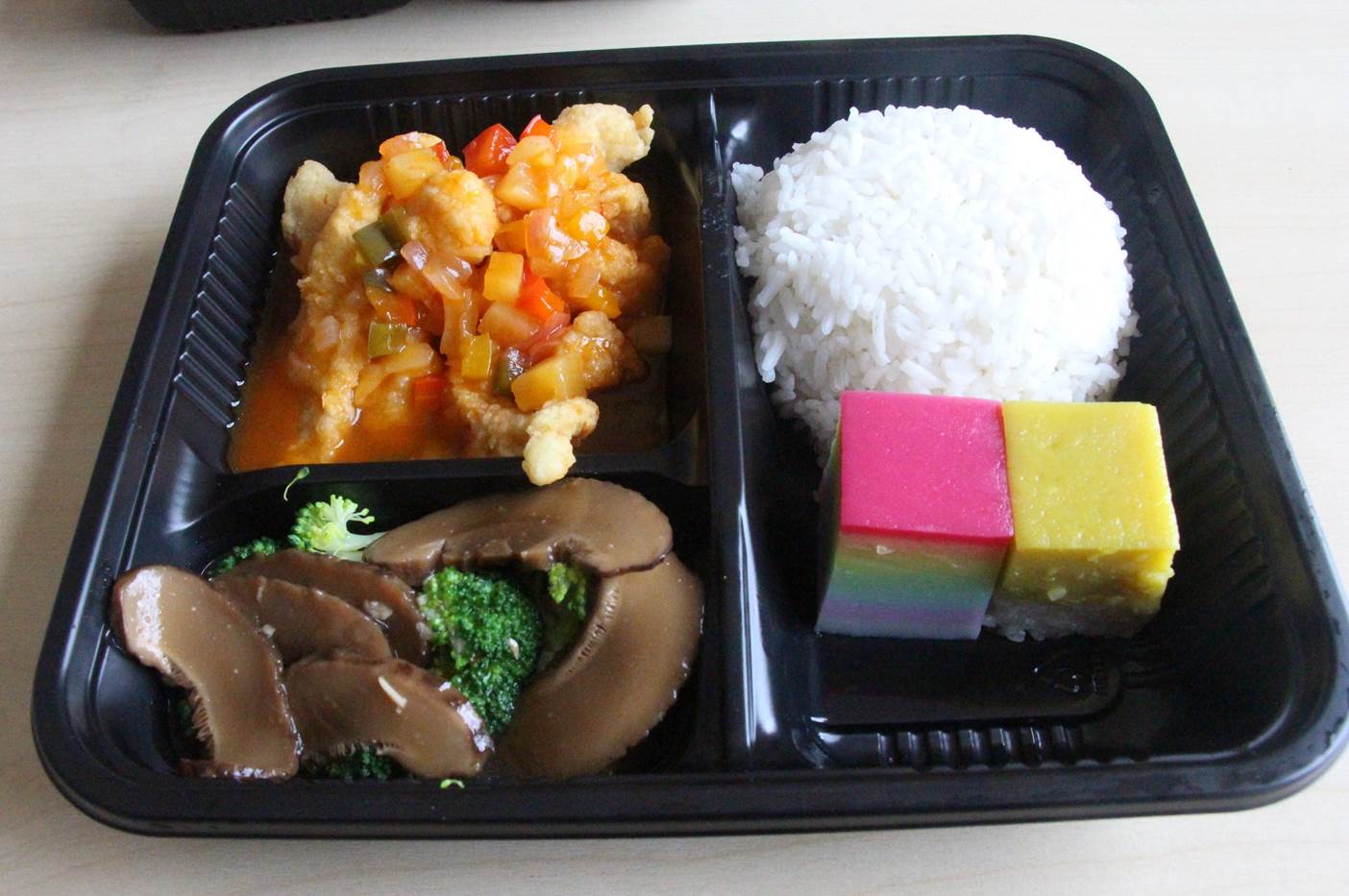 Our favourite dish from the selection was the DoEat's popular buttermilk chicken with rice and Chinese mixed vegetables (RM9). The buttermilk sauce was packed with curry leaves lent itself well to cutting through the creaminess, while the chicken was crunchy on the outside and tender on the inside.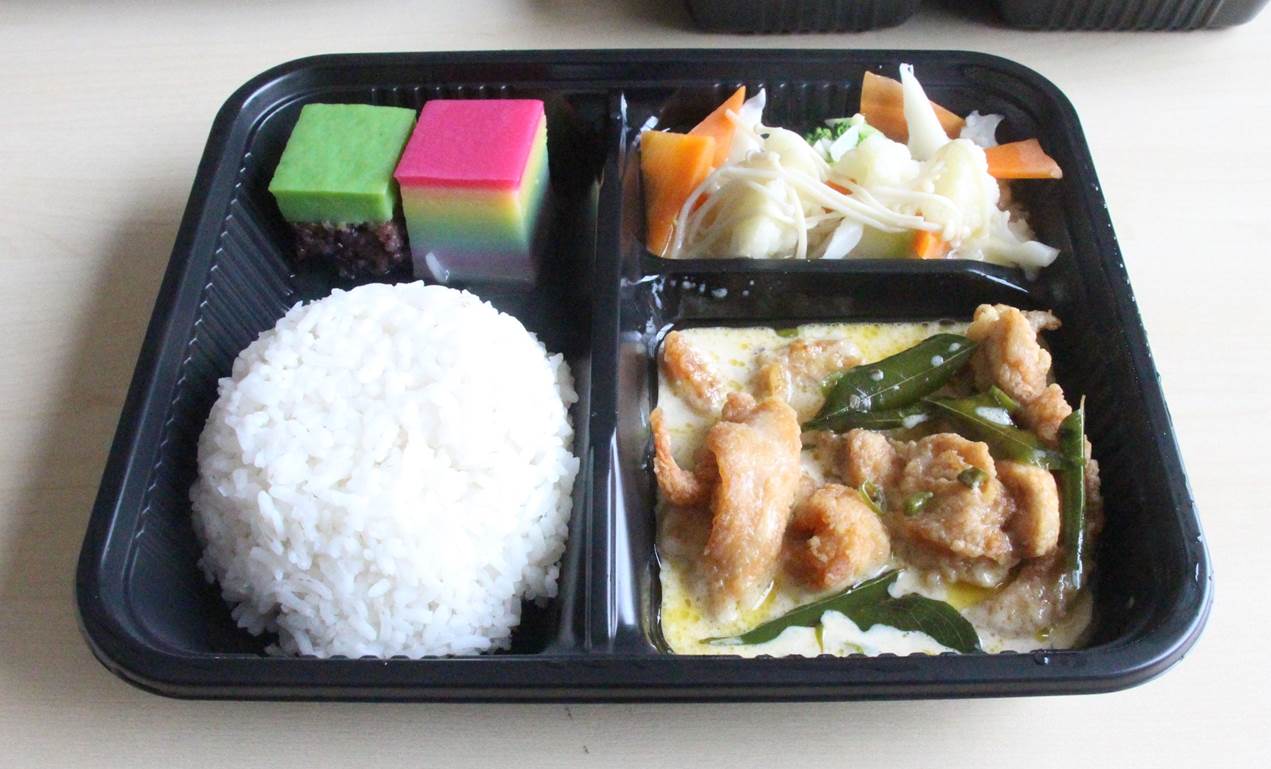 We also enjoyed a serving of kacang pool, the Johorean treat of stewed minced meat with beans, spices, and a sunny side up. The dish was satisfying and we enjoyed scooping up every bit of the stew with the toasted and buttered bread.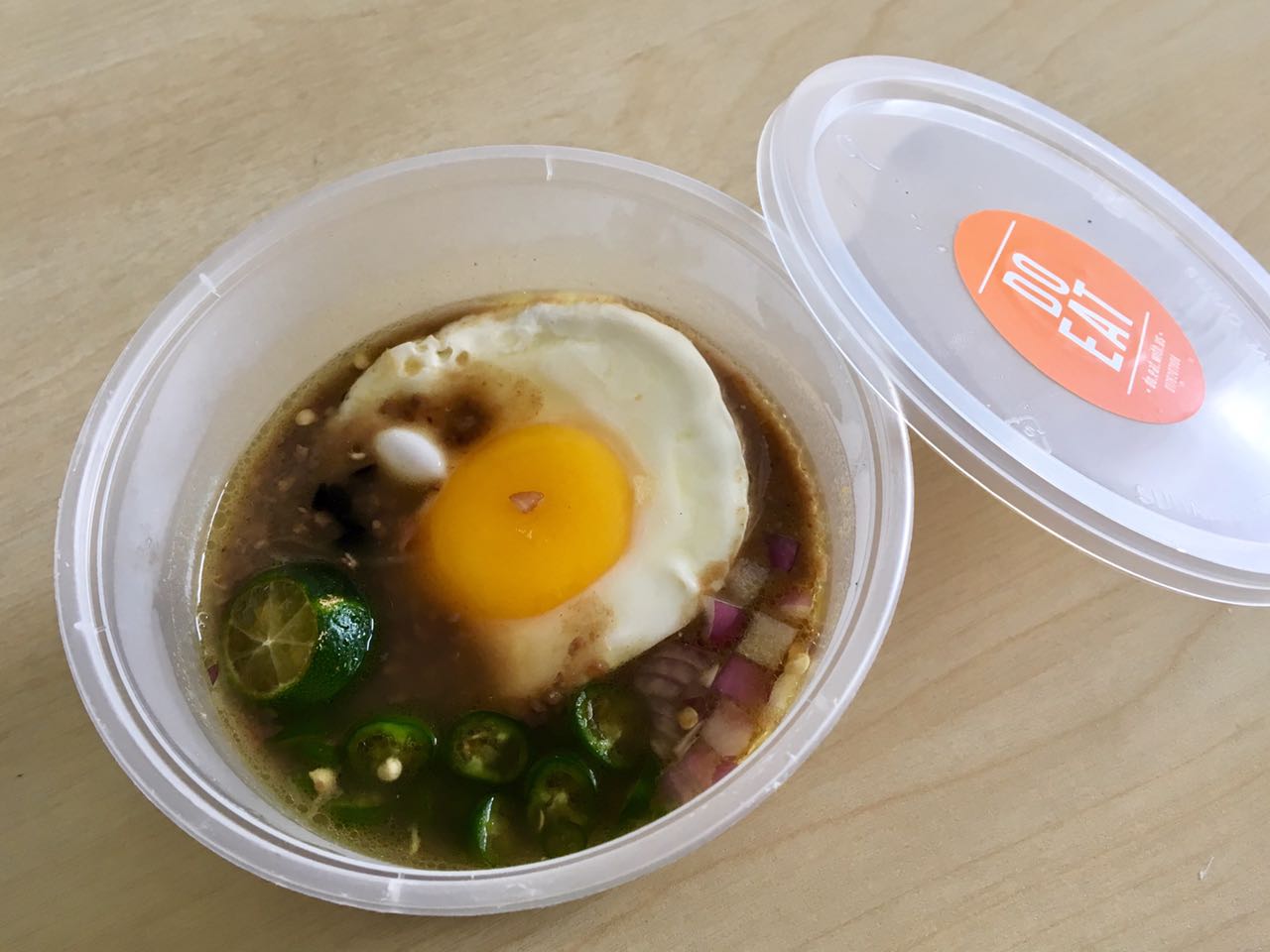 Traditional kuih
Each meal was also served with two small traditional kuih, supplied by Sri Talamaz, which we unanimously agreed was the best thing on the table. The kuih lapis, kuih serimuka with durian, kuih talam, and kuih serimuka with black glutinous rice were all delicious. The saltiness of the coconut layer in the kuih talam offsets the sweet pandan layer underneath, while the kuih lapis was satisfyingly pastel coloured and just sweet enough.

The kuih serimuka with the yellow top layer of durian was a personal favourite; the durian wasn't pungent and there was just enough of the fruit to taste it but not overpower everything else.
Delivery to KL and PJ
DoEat charges RM10-15 for delivery to KL and PJ for orders below 5 packs, while orders above 5 packs will be entitled to free delivery. In that sense, DoEat is a good option for when you want to have lunch meetings without leaving the office. They also cater for small events and gatherings. Just get in touch and they will whip up a menu to suit your needs.
Keep updated with DoEat at their website, doeatlunchbox.wordpress.com and Instagram, @doeatwithus. To order, call or WhatsApp +6017 6207 808.

DoEat: Lunch delivery review
Source: Eat Drink